Young research prize
Today CHOCO PI Kathrin received UiT's young research prize of 50 000 NOK.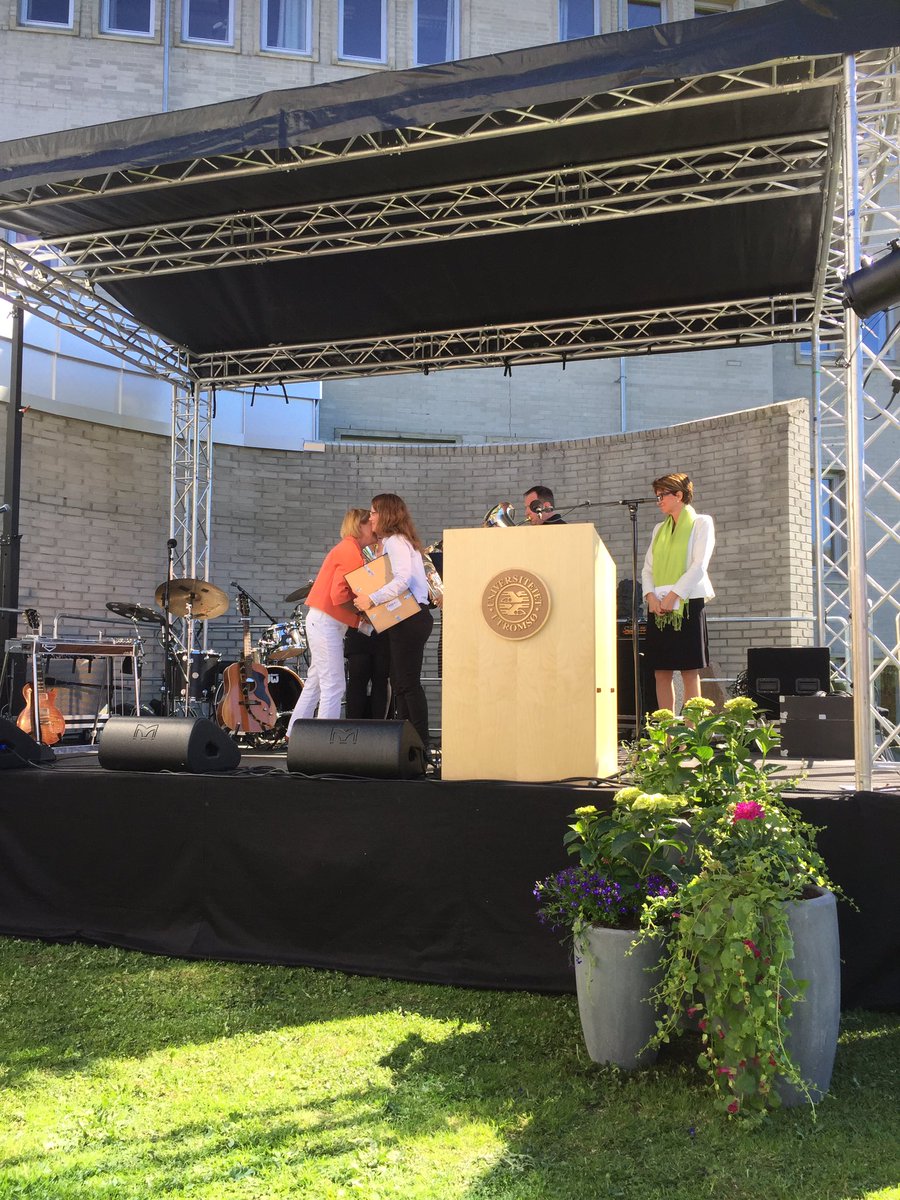 The committee explained the choice of candidate with these words:
Kathrin Hopmann – prisen for yngre forsker:
Vinneren av årets Pris til yngre forsker er en eksepsjonell, ung forsker ved UiT. Vedkommende har en imponerende vitenskapelig produksjon bak seg innen forskningsfeltet teoretisk kjemi med blant annet 38 artikler i vitenskapelige tidsskrifter med svært høy kvalitet, de fleste som første- eller eneforfatter, og har i tillegg vært forfatter til kapitler i tre bøker innen fagfeltet. Publiseringsaktiviteten er så omfattende at den kun slås av seniorer som har store forskningsgrupper i ryggen.
Vedkommende har vunnet fram på store konkurransearenaer for forskningsfinansiering, herunder FRIPRO i 2014. Vinneren stod tidlig frem som en selvstendig forsker og er nå i ferd med å etablere sin egen forskningsgruppe.
Prisvinnerens fremragende forskningsresultater og inkluderende holdning til kollegaer gir stor inspirasjon, spesielt til andre unge forskertalenter. Vedkommende inviterer til samarbeid på tvers av forskningsgrupper og drar betydelige lass for miljøet og fellesskapet. Forskningsfeltet som vinneren representerer er spesielt underrepresentert når det gjelder kvinner. Mottakeren av årets pris har engasjert seg i arbeidet med å sette fokus på dette gjennom foredrag og bidrag som gjesteredaktør i tidsskrifter. Hun bidrar også aktivt innen formidling av forskning og kjemi som fag.