Real-time Ionospheric Disturbances of GNSS
Real-time Ionospheric Disturbances of GNSS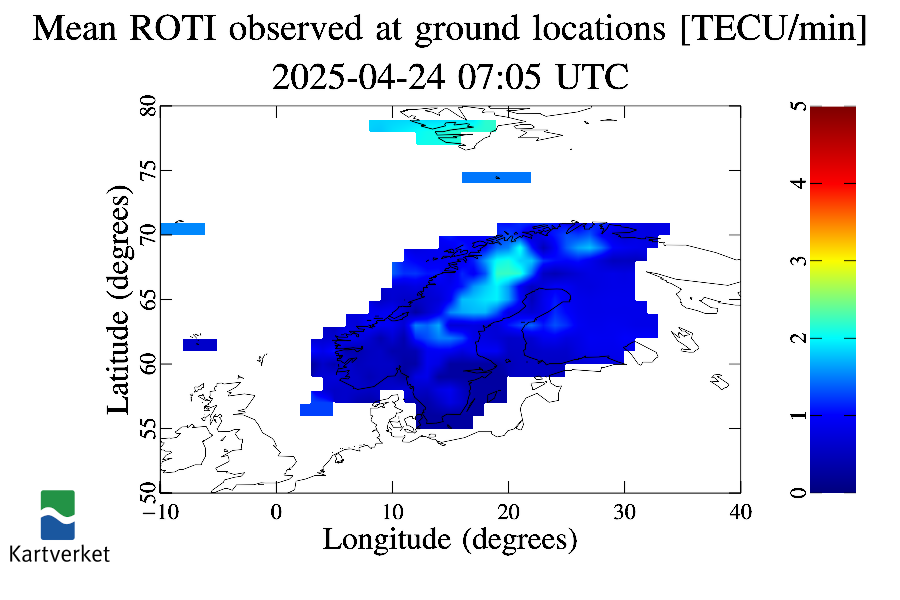 Information
Real-time ionospheric GNSS disturbance levels are provided by the
Norwegian Mapping Authority (NMA)
.
The plot shows the level of disturbance experienced by a receiver at the ground, as a result of ionospheric disturbances. The effect on the end user will depend on what kind of service, equipment and processing algorithms the user employs. For a typical network RTK user, serious problems will start to occur around a value of 3 – 4.
More plots and information from NMAs ionospheric monitoring are available at
sesolstorm.kartverket.no.