Artemis Alexiadou is a Professor at Humboldt-Universität zu Berlin. She has taught English Linguistics at the University of Stuttgart, where she was a Professor for Theoretical and English Linguistics from 2002 to September 2015. In 2014 she was awarded the DFG Gottfried-Wilhelm-Leibniz Prize. Her research interests include theoretical and comparative syntax, syntax and its interfaces to morphology and interpretation, multilingualism and heritage languages.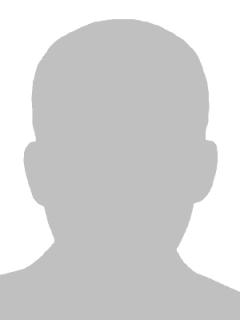 Raphael Berthele is a Full Professor of Multilingualism at the University of Fribourg. His research interests include multilingualism, intercomprehension, receptive competences, cross-linguistic interaction, cognitive linguistics, variational linguistics and folk linguistics.
Harald Clahsen is a Professor at the Potsdam Research Institute for Multilingualism. He has published 9 books and more than 120 research articles. He received the Gerhard-Hess Award from the German Science Foundation for his work on language acquisition, an award from the University of Düsseldorf for his book on child language disorders, and in 2010, he won an Alexander-von-Humboldt-Professorship, the most valuable international research award Germany has to offer.
Stephen Crain is the Director of the ARC Centre of Excellence in Cognition and its Disorders (CCD) and a Distinguished Professor at Macquarie University. His research is in three areas of the psychology of language: child language acquisition, adult language processing, and neurolinguistics. In the study of child language development, he has contributed to the empirical assessment of the theory of Universal Grammar. For the last decade, his research has focused on children's acquisition of semantic knowledge, in particular young children's knowledge of logical expressions.
Colin Phillips is the Associate Director of the Neuroscience and Cognitive Science Program and a Professor of Linguistics and Distinguished Scholar-Teacher at the University of Maryland. He is also the Director of the Maryland Language Science Center. His research interests are language structure and encoding, language diversity, language processing, cognitive neuroscience and language acquisition.
Steven Pinker is a Johnstone Family Professor in the Department of Psychology at Harvard University. He conducts research on language and cognition, writes for publications such as the New York Times, Time and The Atlantic, and is the author of ten books, including The Language Instinct, How the Mind Works, The Blank Slate, The Stuff of Thought, The Better Angels of Our Nature, and most recently, The Sense of Style: The Thinking Person's Guide to Writing in the 21st Century.
Maria Polinksy is a professor of Linguistics at the University of Maryland, College Park. She works on various topics including – syntax-pr
osody interface, ergativity, and long-distance dependencies. She works on a variety of languages and language families including, languages of the Caucasus, Austronesian languages, Mayan languages, heritage languages, and verb-initial languages. Her main research interests are as follows: Syntactic theory Language universals and the range of cross-linguistic variation Heritage languages and their bearing on linguistic theory.
Monika Schmid is a Professor and Deputy Head of Department, Research Director and Statistics Adviser at the University of Essex. Her research interests focus on bilingual development and, in particular, on change, deterioration and stability in the native language of migrants who become dominant in the language of the environment (this process is calledfirst language attrition). Her recent work focuses on the impact of personal factors such as the age at migration and working memory capacities on these processes. Together with Barbara Kopke of the University of Toulouse she has organised a series of conferences and conference panels and edited a number of books and special issues of journals on this topic.
Antonella Sorace is an experimental linguist, specializing in bilingualism across the lifespan. She is currently Professor of Developmental L
inguistics at the University of Edinburgh, as well as a Fellow of the Royal Society of Edinburgh and of the Royal Society for the encouragement of Arts, Manufactures and Commerce. Her research has focused on multilingual acquisition across the lifespan, with a particular focus on highly advanced or near-native second language speakers, the changes in the native language of second language learners, and differences in acquisition in younger or older bilingual children.
Virginia Valian is a Distinguished Professor of Psychology at Hunter College and a member of the doctoral faculties of Psychology, Linguistics, and Speech-Language-Hearing Sciences at the CUNY Graduate Center. She works in two domains: first and second language acquisition and gender equity. In language acquisition, she examines first and second language acquisition of language through experimental, observational, and computational research. She is particularly interested in determining what innate information the learner has and how the learner makes use of the speech around her. In gender equity she examines the reasons behind women's slow advancement in the professions and proposes remedies for individuals and institutions.